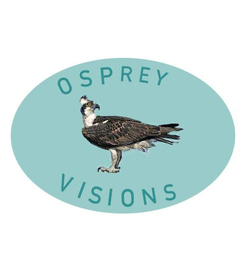 My name is Albert Richard and I am a screenwriter dedicated to great storytelling. I craft my scripts to delight, engage and evoke a full spectrum of human emotion.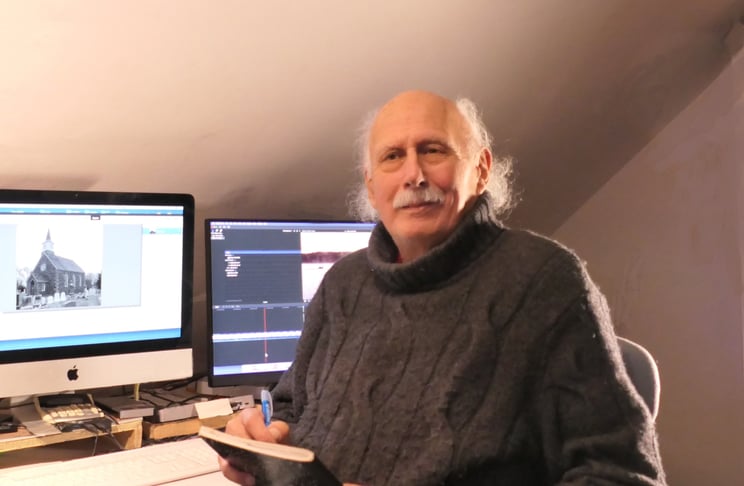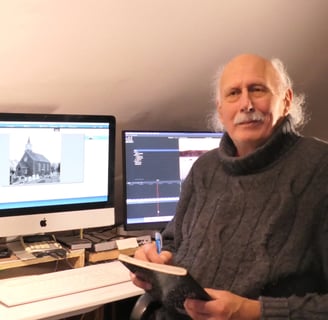 Successful storytelling requires sincerity, authenticity and a spell-binding presentation that asks:
Two Scripts Available: Tituba's Daughters & Salsa Infernál Scroll down for details and a synopsis of the stories
Conspiracy, Loyalty, Magic, Revenge, Betrayal, Guilt, Romance, Intrigue, Espionage, Politics, Justice, Levity, Colonial History, Violence, and Redemption.
These components resonate in a vibrant interaction with the characters throughout the scenes in this epic story.
The story takes place in Boston in the year 1701. Eight years earlier, during the infamous Salem Witch Trials of 1693, many local residents had been forced to testify before the court, often giving false evidence in order to save themselves. Such false testimony sent many innocent Salem residents to prison or the gallows. Other onlookers, appalled by the court's cruel proceedings, made little effort to halt the ghastly trial. A few of these participants, regretting their cowardice, carried the heavy guilt of their false testimony and inaction with them. Eight years later, in Boston, they coalesce and conspire to defeat the appointment of Judge Samuel Danforth to the position of Chief Justice of Boston's High Court. Danforth was one of the judges who had sadistically presided at the Salem Trials, and condemned many innocent Salem townsfolk to the gallows. Now, in Boston, Danforth has the means, influence, and political power to gain his ends. The conspirators are armed with wit, guile, inventiveness, ample motivation, plus the magic of Tituba, the witch of Barbados. They embark on a dangerous adventure to bring down a man they hate. This unlikely group of conspirators from Salem's dark past desire to make amends for for their Salem transgressions. They will achieve some measure of redemption by the defeat of Judge Danforth.
The essential elements of story include:
If you would like to read about the characters and their attributes, click this button to download the PDF file
A script designed to be partitioned into a Mini-series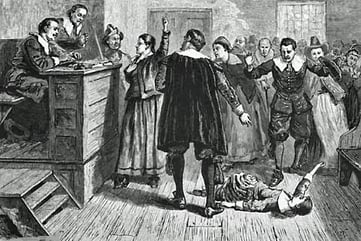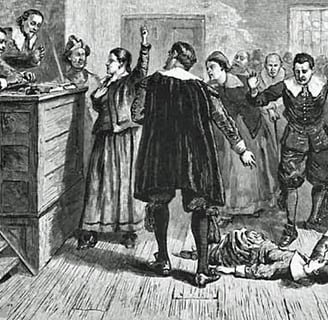 They are trying to steal the Treasure of the Community! It's just a bottle of hot sauce, but who makes it? Where does it come from?
Take a bumpy ride through the back streets and mountain villages of Mexico with Jeffery, Celia and Inez as they try to steal the Treasure of the Community, a secret salsa, Salsa Infernál--The infernal salsa of Cielo Azúl.
Jeffery, a practical-minded, approaching-middle-age, college English professor and his young, capricious, wife, Celia, are on a part vacation, part business trip, in a resort city on Mexico's west coast. They are with Jeffery's sister, Janice, and her Texan husband, Alex. Celia works for Janice as a very junior writer/editor and is relegated to mostly menial tasks. Celia wants to be a serious writer but her sister-in-law refuses to let her write any feature articles and shows no respect for her creative writing abilities. Celia has a plan to get around her boss. Over cocktails at Paco Rodriguez's restaurant, she waits until Janice is tipsy from the cocktails and proposes a wager: If she can find the source and recipe for the mysterious local Salsa Infernál, then Janice must let her write the feature story about it; if Celia fails, she promises to never again pester Janice about writing feature articles. Celia's more practical-minded husband, Jeffery, pooh-poohs the bet, but under pressure from Celia, agrees to assist her in her detective work. He assumes the persona of fictional sleuth, Phillip Marlowe, as they search for the origin of the mystery salsa. They are guided by the 14-year old, Inez, a sassy and precocious Mexican national, who attends a private school in San Diego. The three follow clues that take them to some exotic, dangerous, and out-of-the way places. They must try and keep one step ahead of Jeffery's sister, Janice, who is manipulating the clues behind the scenes and setting traps to torpedo Celia's goal. When the bumpy ride screeches to a halt, we hold our breath to see who comes out the winner.
Jeffrey James
is

a University English Professor in his mid 40s. He is a pragmatic realist with a sense of irony, love of word-play and much patience. He adores his young wife and is easily dragged into her off-beat projects and eccentric adventures.

Celia James was a pesky graduate student in Jeffrey's Creative Writing class, She earned an A grade and married her teacher. She is impetuous, capricious, creative, stubborn, and in many ways antithetical to her husband. They love to argue but their mutual affection dispels their minor conflicts.

Janice Larousse owns and publishes a gourmet foody magazine. She has hired Celia on the prompting of her brother, Jeffrey. She is contemptuous of Celia's university writing training and treats Celia with condescension. Her demeanor is shrewish and she never misses the opportunity to put down her husband, Alex Larousse, semi-retired Texas Lawyer.

Alex Larousse once had his own a law practice in Houston, but on marrying Janice, became overshadowed by her assertive nature and receded into the role of house-husband. He is a good-hearted man who is easily hurt, but gets over it quickly. He has developed defenses to fend off his wife's caustic remarks.

Inez is a cocky, humorous, in-your-face Mexican teen. She is only 14, but has become an expert on old black and white gangster movies. She attends a private school in San Diego, but is home in Mexico for the school break. She acts as a guide and translator for Celia and Jeffrey as they follow a crooked trail in search of the mysterious Salsa Infernál.